Clinical trial management and monitoring must adapt with the new complexities which we are facing in modern clinical trials. By implementing quality risk management systems such as Risk Mitigation Plans and protocol evaluations, Eupraxia collaborates to maintain focused and flexibility with specific attention to the study objective, design, complexity, size and endpoints. Striking the delicate balance between centralized and on-site monitoring needs, as well as careful consideration of targeted source data verification, our monitoring teams are equipped to readily facilitate the new dynamics of clinical research sites with a focus on precise and meaningful data.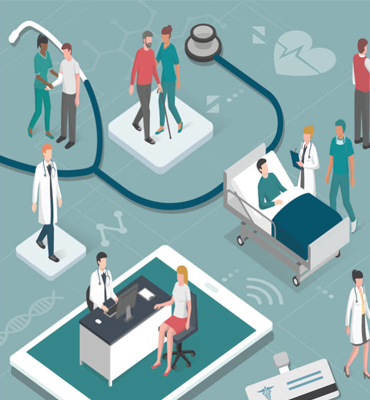 Clinical Monitoring Strategies :
The endeavour of Eupraxia shall be to ensure sustained compliance on clinical trial quality as well as study deliverables with excellence, offer critical and practical solutions throughout all phases of clinical trial namely - project planning, initiation, conduct and closure. We aim to contribute in managing global as well as local clinical operations for Drugs and Medical Device focused clinical trials with precision and utmost quality standards in the most competitive manner.
Key focus on Project Management including Study planning, execution and closure ensuring compliance at all levels
Effective strategy towards efficient site feasibility thereby selecting right Investigator for right kind of studies.
Patient PK studies First in human till Post Marketing Clinical Follow up
Regulatory Consulting and Coordination
Institutional Ethics Committee coordination and support
Vendor management
Study document compilation and adaptation as per local regulatory requirements
Conducting Audits as well as assistance prior to scheduled third party audit or inspection.
Through our past professional experience with prominent key opinion leader in the field of Drugs & Medical Devices, we also provide dedicated services to conduct Investigator Initiated studies.
Clinical Operations team at Eupraxia is full of driven and cross-functional people with a diverse knowledge and expertise in accomplishing and managing clinical trials in all phases and covering diverse therapeutic areas in Drugs & Medical Device space.
Eupraxia has a team of highly qualified CRAs with extensive experience in multiple therapeutic areas and are trained in ICH/GCP guidelines and pertinent local country regulations.
Eupraxia also has an efficient team of Project Managers who act as the primary as well as single point of contact for the client and project team. The Project Manager maintains a client-oriented and can-do approach to find innovative solutions to issues at hand in a proactive manner with a significant exposure in the Drugs & Medical Device field.
Risk Based Monitoring(RBM):
Developing a sound, strategic monitoring strategy requires upfront planning and ongoing review. We apply our RBM framework to each study to deliver the most efficient monitoring strategy while protecting the welfare of patients and data integrity. Our goal is to ensure that both the study team and sites are focused on the most critical aspects of the study. The framework has primary stages as well as a final stage which doesn't start or stop, but involves continuous adaptation:
a) Protocol Evaluation:Each study undergoes an initial risk analysis and assessment to determine the appropriate monitoring plan. A thorough protocol review will help determine the right combination of remote, on-site and centralized monitoring. We conduct a holistic, cross-functional risk assessment at the study/program level and then take a deeper dive at the protocol and site levels.
b) Continuous Centralized Data Review : This is an ongoing activity that includes both medical surveillance reviews and operational oversight including:
Oversight of study and patient level clinical data
Early identification of safety signals
Endpoint management
Site quality oversight
Protocol noncompliance
Missing/inconsistent data
Data outliers
Unreported events
c) Risk Remediation/Ensuring continued data quality and patient safety : Any areas of increased risk that have been identified are communicated to Sponsors and Sites by Project Managers, Medical Monitors, Clinical Research Associates and Data Managers These risks may be identified in a number of different ways including:
Centralized data review
Site contacts
Data queries
Onsite monitoring visits
Remote monitoring visits